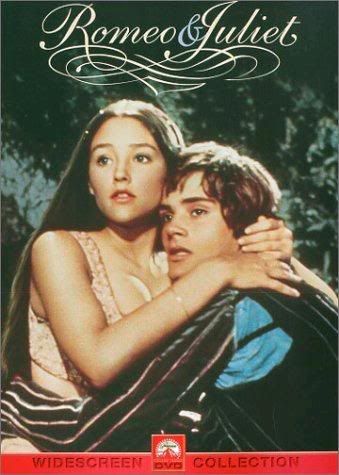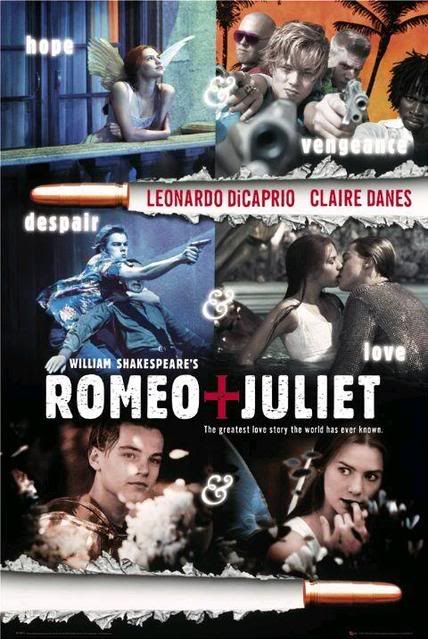 Happy Valentine everyone. This month, we celebrates the love month. So this means, more romantic movies! I couldn't decide which movie I was gonna feature for Valentine edition. So I decided to put both reviews from the same story about classic star-crossed lovers who take their lives. Same story, both from the greatest writer in the world; William Shakespeare. Same story from different world and age. The lmost famous love and tragedy of Romeo and Juliet.
Romeo and Juliet:
This movie is from 1968, a classic one. Set in a 15th-century Renaissance period,
Romeo & Juliet
was filmed entirely in Italy. Almost true with the story, the young actors performed their best. The entire film is a poem of youth, love and violence.
Two households, both alike in dignity, in fair Verona, where we lay our scene. From ancient grudge break to new mutiny, where civil blood makes civil hands unclean. From forth the fatal loins of these two foes a pair of star-crossed lovers take their life. Romeo Montague (
Leonard Whiting
) falls in love with Juliet Capulet (
Olivia Hussey
) daughter of his family sworn enemy. Together they have to endure the hardness of love and being in the middle of ancient grudge between their families. Based on the play by
William Shakespeare
. Directed by
Franco Zeffirelli.
Beautiful, lyrical, and very romantic in a tragic way. I can't believe that both actors were very young, and yet they showed a lot of maturity and gravitas towards their performances. Both actors are so beautiful and really gave amazing performance. Very heartbreaking. Really recommend to watch this.
William Shakespeare's Romeo + Juliet:
This movie is from 1996, a modern version of the story. Set in the 20th Century, was filmed in Miami and Mexico City. A modern re-telling story, with the modern clothes and technology, inculding weapons -- not to mention the music soundtracks -- except the dialogue is using the Shakespeare language. The entire film is more darker than its predecessor because it shows more violence.
Romeo Montague (
Leonardo DiCaprio
) is depressed because he loves a woman named Rosaline. During a costume party, he meets a woman named Juliet Capulet (
Claire Danes
), who happens to be the daughter of Capulet (Paul Sorvino), his family's enemy. Peaceful Romeo has to defend his family honor and his best friend, Mercutio (
Harold Perrinau
) from Tybalt (
John Leguizamo
). Directed by
Baz Luhrmann.
A bit different and out of the box, so modern and yet so familiar with the whole love and tragedy story. I think the movie is a fun experience and really connect with younger and modern viewers. As much as I like the movie, I thought the performances are bit over the top -- although it is forgiven from a movie like this. The characters of Romeo and Juliet are too mature, and not really giving a tragic performance. But I still like it. I think the best performances are coming from Paul Sorvino and
Diane Venora
as Lady Capulet. What I really like about this movie is the soundtrack. Unforgettable music such as "
Kissing You
" by
Des'ree
, "
You and Me Love Song
" by
The Wannadies
, and "
Lovefool
" by
The Cardigans
. I also recommend this movie, just because it's a fun movie.
Ratings:
Romeo and Juliet;
10/10
William Shakespeare's Romeo + Juliet
; 9.5/10